Cisco CCENT Tests
CERTIFICATION: CCENT (Cisco Certified Entry Networking Technician)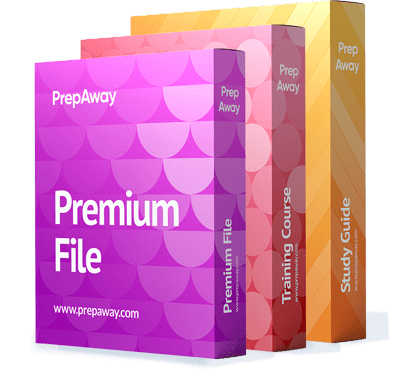 $20.00
Free CCENT Exam Questions & CCENT Dumps
Ace the Cisco Certification Exams using Exam Dumps and Practice Test Questions & Answers. Join the community of 1.2m Members, who are using Prep Away Cisco Certification Training Courses & Exam Dumps on regular basis to pass their exams. Cisco exam questions are updated fast in real exams recently and our premium products ensure that you can get the latest dumps and pass. Cisco exam fees is quite high and our cheap products cover the latest pool of questions which are experienced on Actual Test.
100-105 Exam - ICND Interconnecting Cisco Networking Devices Part 1
CCENT Certification Facts
Cisco Certified Entry Technology (CCENT) is an entry level certification for candidates in networking profession. This course is recognized globally and it focuses on skills and knowledge of installing, operating and supporting of a small enterprise branch network. It is a solid foundation course for professionals working as; system administrators or programmers.
Prerequisite
There is no prerequisite for this course as it is an entry level course that lays foundation to networking career. However, the candidates need an understanding of networking protocols.
Cisco CCENT exam
This exam is a stepping stone for CCNA certification. CCENT has only 1 exam Interconnecting Cisco Networking Devices part 1 (ICND1) 100-101. The exam takes 90 minutes and it has 45-55 questions. The exam question type includes multiple choice (both single and multiple answers), drag and drop, simulation, simlets and testlets. For candidates to be certified, they need to attain 800 -850 scores on a scale of 300-1000.
Validity
Cisco CCENT is valid for three years. For renewal, candidates must pass one of the current certification on; CCND1, any associate level exam, any professional level exam, CCIE written exam, CCDE written or practical exam, and CCAr before the expiration date.